SJTU Crowned Two Champions of VEX Robotics World Championship
From April 23 to 27, the 2018-2019 VEX Robotics World Championship kicked off in Louisville, Kentucky, USA. About 1,600 teams from more than 40 countries took part in the competition, among which 77 university teams are qualified for the World Championship.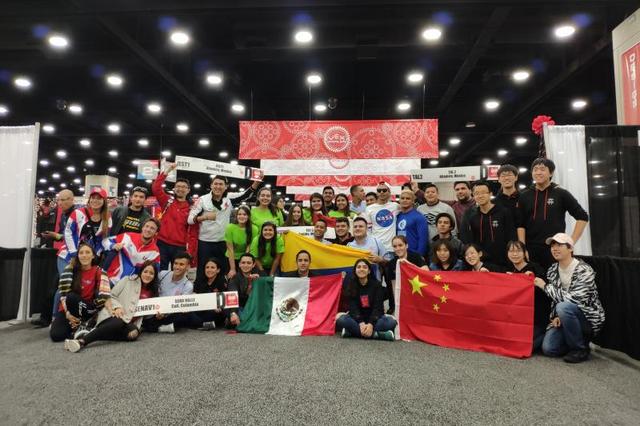 As it was the first time for SJTU to attend the VEX Robotics World Championship, SJTU sent two teams composed of undergraduates from the University of Michigan – SJTU Joint Institute (UM-SJTU JI), the School of Mechanical Engineering, the School of Mathematical Sciences, and the School of Electronic Information and Electrical Engineering. SJTU1 team won the champion of the Design division with an impressive record of 15 consecutive victories as well as the champion of the Robot Skills Challenge within the college group.
The VEX Robotics World Championship, sponsored by the Robotics Education & Competition Foundation (REC), is a global robotics competition for students from elementary school to college. With the world's largest scale and number of competitors, it represents the highest level of educational robot competition in the world.
SJTU1 won the 15 games all by a wide margin, clinching the division title and entering the global finals. In the end, SJTU1 finished runner-up behind the IFT robotics club of the United States by only one point.
The participating teams of the competition were established and trained by the Robot FabLab of the Student Innovation Center of SJTU.
Translated by Zhu Fengyan Reviewed by Wang Bingyu