SJTU Convocation for Grade 2016 Was Grandly Held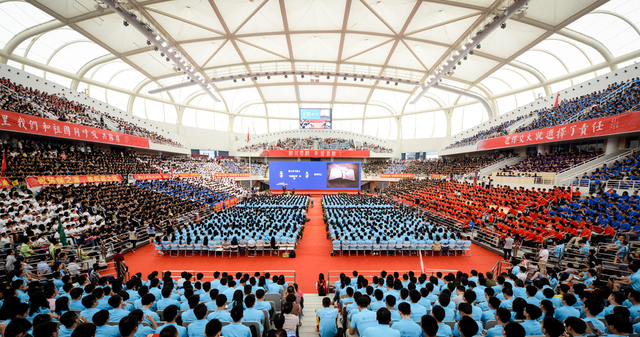 In the morning of September 11st, the convocation for grade 2016 students of Shanghai Jiao Tong University (SJTU) was grandly held in the new gymnasium on Minhang campus. More than ten thousand new students and school leadership Jiang Sixian, Zhang Jie, Guo Xinli, Wu Dan, Huang Zhen, Zhu Jian, Zhang Ansheng, Hu Jin, Xu Xuemin, Gu Feng, together with teaching representatives and parents were present.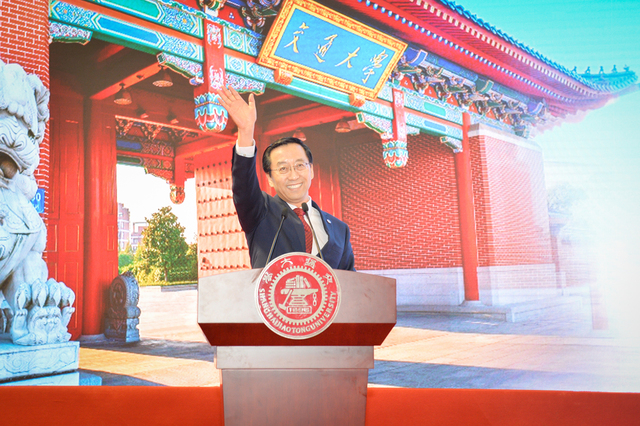 President Zhang Jie gave a passionate speech with the topic of 'University Redefines Your Life'. He stressed, 'A great university is bound to give us more spiritual freedom and change our life and destiny. It pushes us to reexamine our heart, and to pursue what we really want; it also makes us reexamine our relationship with others, and look for our real soul mates; to be further, it encourages us to reexamine our relationship with the university, and to seek after an independent life. This is how a university contributes to us and to the world.'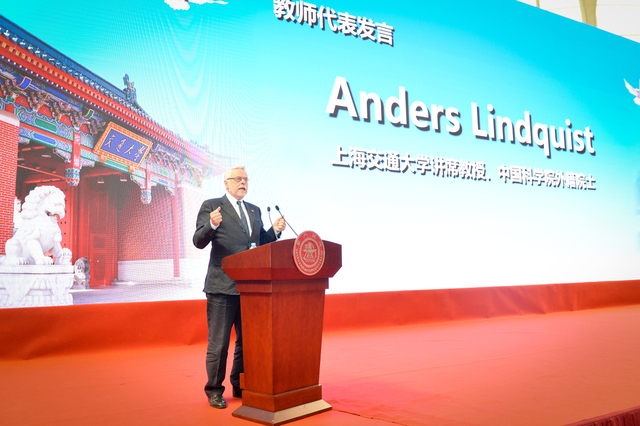 'Europe, America and China have completely different cultural backgrounds, but they have the same goal of pursuing excellence and being among the best.' Anders Lindquist, a chair professor in SJTU and foreign academician of Chinese Academy of Sciences, spoke on behalf of the teachers, encouraging new students to 'study for the future'. He shared his life experience: he received education in Sweden from elementary school to graduate studies, and received his doctoral degree there; then he spent years in American universities and grew from an assistant professors to a professor; then he went back to Sweden and became a distinguished professor at KTH Royal Institute of Technology; and five years ago, he became a chair professor at SJTU. Lindquist encouraged freshmen to 'keep studying all your life', and to make learning a life-long habit; he stressed the importance of knowledge accumulation and good working habits, and said success needs more than a bright mind, but also constant hard work and perseverance. He also encouraged students to accept new knowledge with an open mind, and become independent thinkers and researchers.
Zhang Huichu, a 2nd year PhD student from School of Electric Information and Electrical Engineering, delivered a speech as an old student. He, full of emotion, looked back at his growth and change in SJTU and thought he was 'just an ordinary one among all the 40,000 students'. However, during his past period of life in SJTU, he was clear about his goal. He was ambitious, earnest and diligent. He sent a message to new students that they should change their score-oriented criterion and make progress day by day, that they should change their view toward value. He suggested that the student should be less utilitarian or impatient and be more visionary. He encourage us to become the 'denominator' from the 'numerator' and then strive to become the 'numerator' again. He also encourages us to attain more educational value-added in SJTU.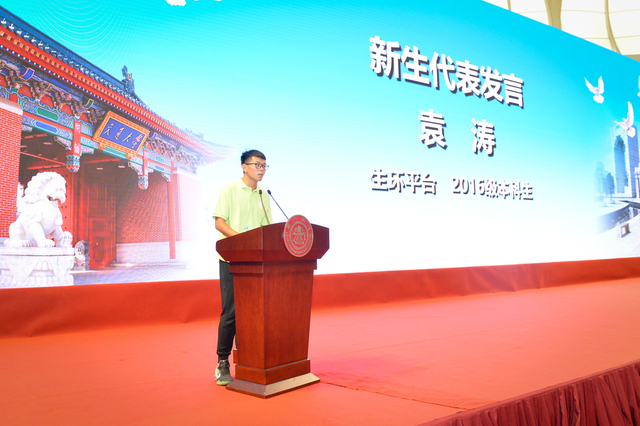 Yuan Tao, a freshman studeade a speech as the representative of new students. He regarded himself a SJTUer right after he received admission letter: when he watching the news reporting the scientific research results of SJTU, when he saw a SJTUer getting an Olympic gold medal, etc, Yuan Tao feels very proud to be a SJTUer . He will cherish the opportunity given by the university, treasure the relationship between classmates as well as schoolmates, value the excellent quality cultivated during high school, and shine together with SJTU.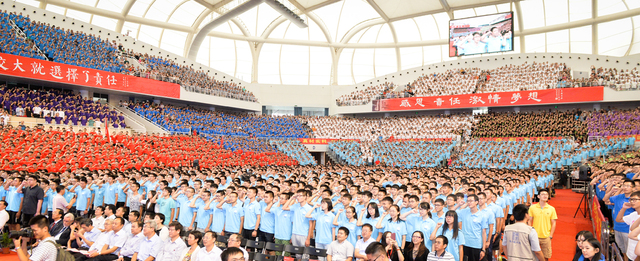 ---
Translated by: Zhang Yifan Zheng Mengyan Reviewed by: Liu Yiting