SJTU Commencement Ceremony for 2018 Undergraduates was Held
On the morning of July 8th, Shanghai Jiao Tong University (SJTU) Commencement Ceremony and Degree Awarding Ceremony for 2018 Undergraduates was held at Fok Ying Tung Stadium, Minhang Campus. Over 3300 graduates attended the ceremony, saying goodbye to SJTU and starting their new life journey. Jiang Sixian, SJTU Party Secretary, cordially expressed his wishes to students; Lin Zhongqin, SJTU President and academician of Chinese Academy of Engineering, delivered a speech; Master of ship design Xu Qing who graduated from SJTU in 1982, spoke as alumni representative; Yao Ming, graduate of Antai College of Economics and Management, spoke as representative; Wang Zizhao from School of Materials Science and Engineering, graduate of the first Zhiyuan Honors Program, shared his learning
The ceremony was also attended by school leaders including Huang Zhen, Zhang Ansheng, Hu Jin, Xu Xuemin, Gu Feng, Xi Lifeng, Mao Junfa, Wang Weiming, schools and departments leaders, faculty representatives, all the 2018 undergraduates and their parents. The ceremony was presided by Xu Xuemin.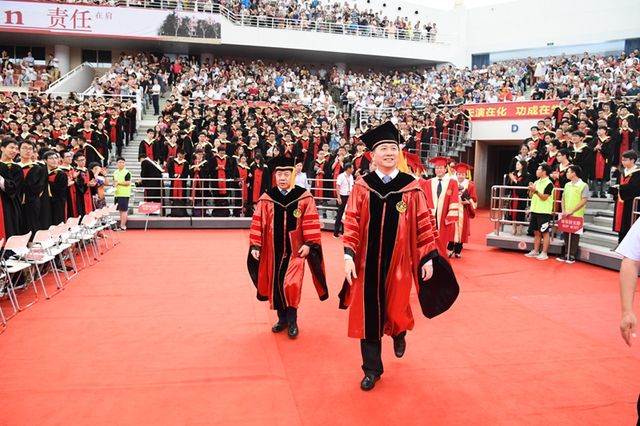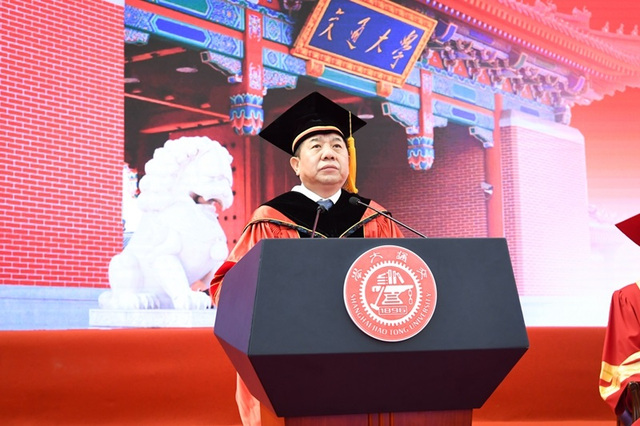 President Lin Zhongqin delivered a wonderful speech. He said it was inevitable for students to cope with the realities when moving to a new environment, but you should
Afterwards, the 2018 SJTU Excellent Bachelor Thesis Awarding Ceremony was held. A total of 39 bachelor's degree papers representing the highest levels of the 2018 graduates were awarded this honor.
Yao Ming, from Antai College of Economics and Management, and Wang Zizhao, from School of Materials Science and Engineering and participant of the first Zhiyuan Honors Program, shared their learning experience and sentiments.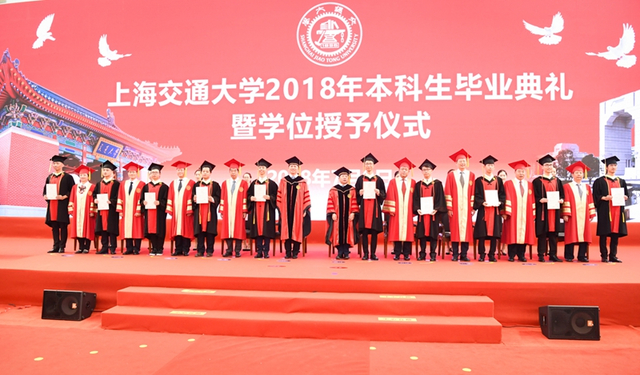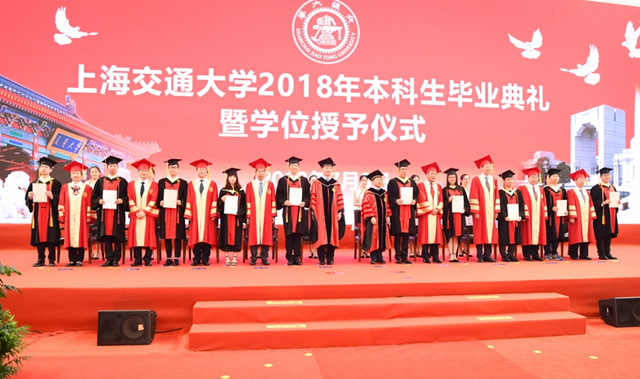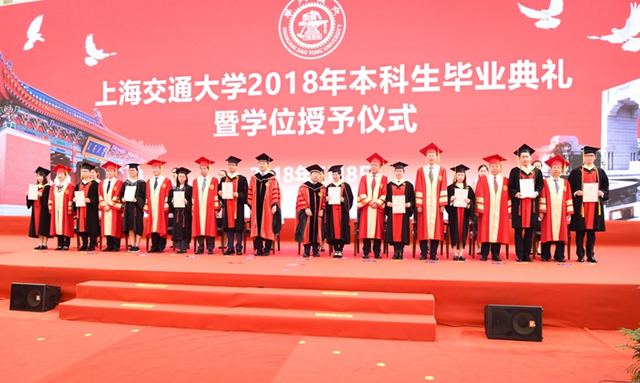 In July, among the 184 graduates attending the first Zhiyuan Honors Program, 48 students were awarded the Zhiyuan Honorable Bachelor Degree. In the following Degree Awarding Ceremony, with all the participants standing, President Lin announced to award the bachelor's degree to the graduates. Then all the graduates moved the tassels of mortar board from right to left to symbolize the conferring of degree, and Lin Zhongqin extended his congratulation to them. Later, the graduates made their "Graduation Pledge".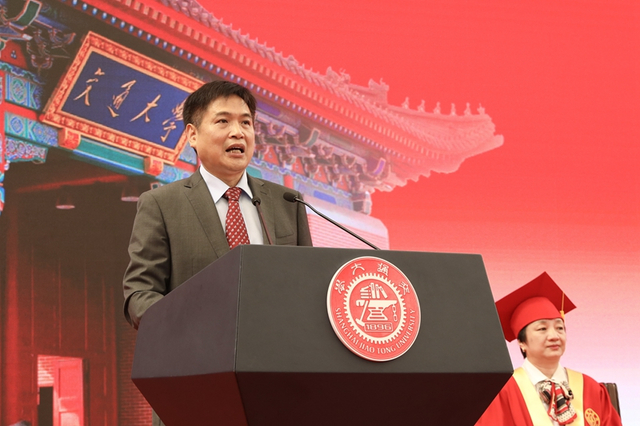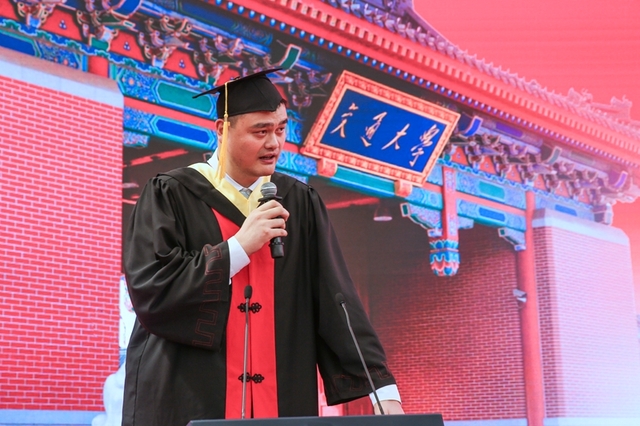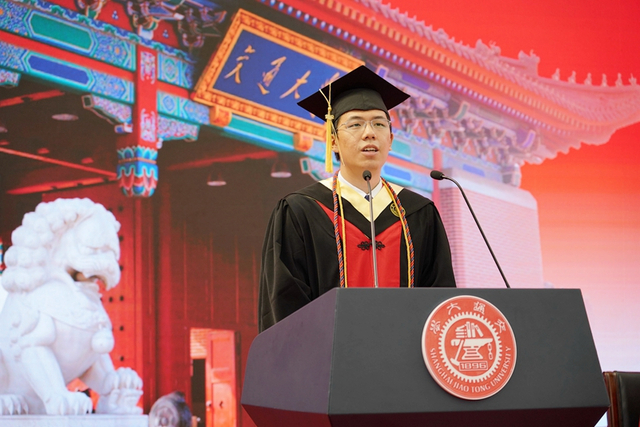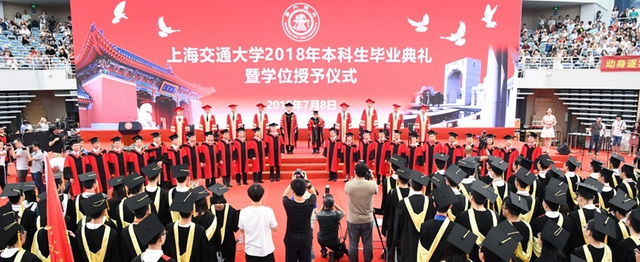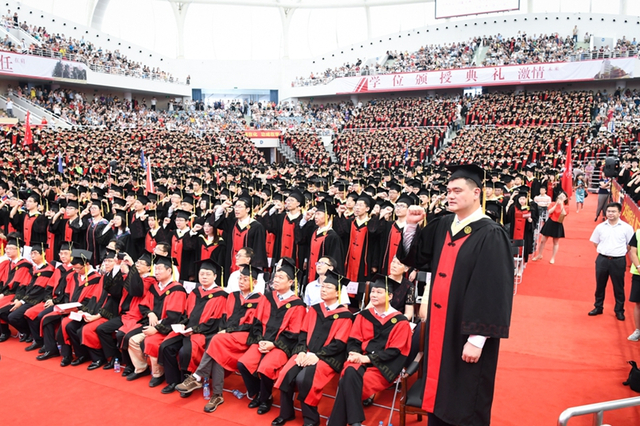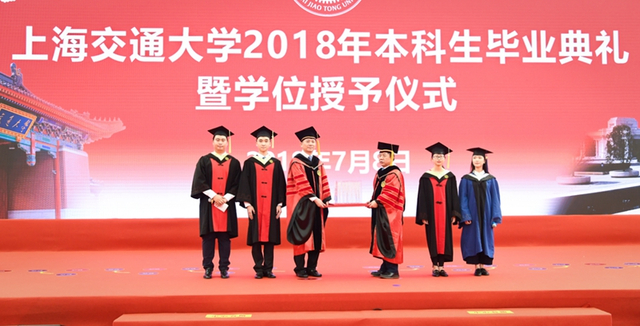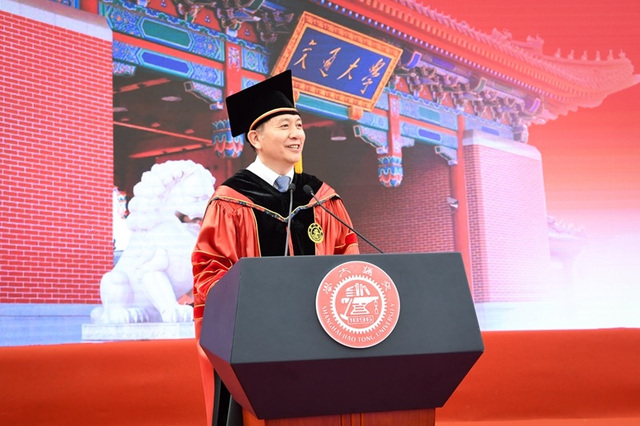 Finally, the SJTU Faculty Choir sang the song "I Love You China" to all the graduates to express their blessings. The commencement ceremony ended up with SJTU School Song.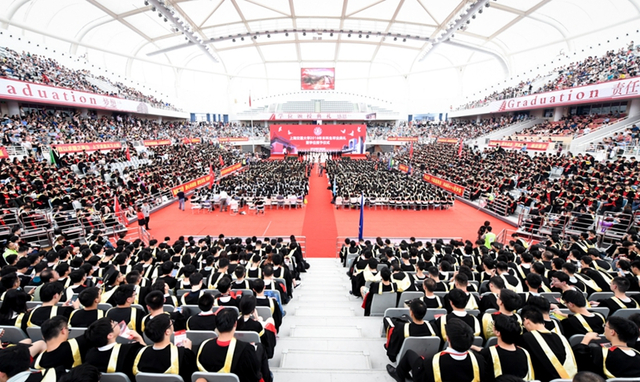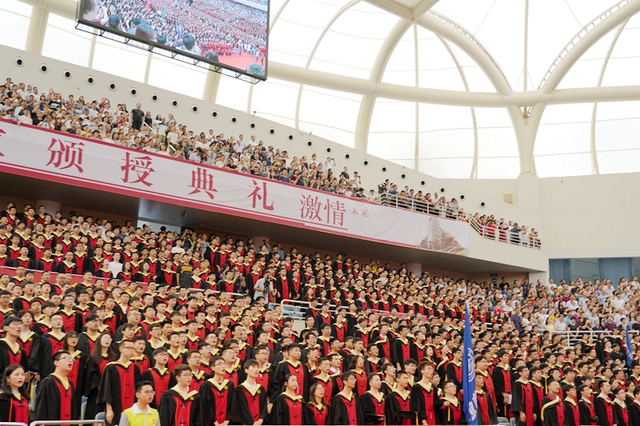 Translated by Liu Yixuan
Reviewed by Wang Bingyu