SJTU and GM China Jointly Launched Pilot Project of Electric Concept Car
On May 27, Shanghai Jiao Tong University and General Motors China (GM China) officially launched the two-year joint pilot project of sharing cars. Currently, 16 Chevrolet EN-V 2.0 electric concept cars are already in operation.
To save energy, protect the environment and choose a low carbon way of commuting is a significant link in the basic state policy concerning the safety of energy and reducing waste emission. In these aspects, the promotion of new energy cars is of vital importance. Besides, electrification, intellectualization, and informatization are strategic directions of the global development of cars, in which unmanned driving and the telematics are important directions. In order to promote the development of advanced technology and act in accordance of the government's call-up, SJTU launched the building up of green campus network in 2012.
In order to promote the implement of relevant works, SJTU built up the new energy car data center, which currently has already the functions of collecting, monitoring, analyzing, and data mining abilities, and could provide service to the society. These have made a good foundation for the development of new energy car technology, the promotion, and the study of commercial mode. Apart from these, SJTU has also set 128 stakes on the campus of Minhang, Xuhui, and Fahua, and the personal new energy car has exceeded 100.
As a famous mobile company in the world, GM has been devoted in the study of electrification, intellectualization, and unmanned driving of small electric car. The ideas of development of GM and SJTU coincide with each other, and this is the first step of the two sides' cooperation.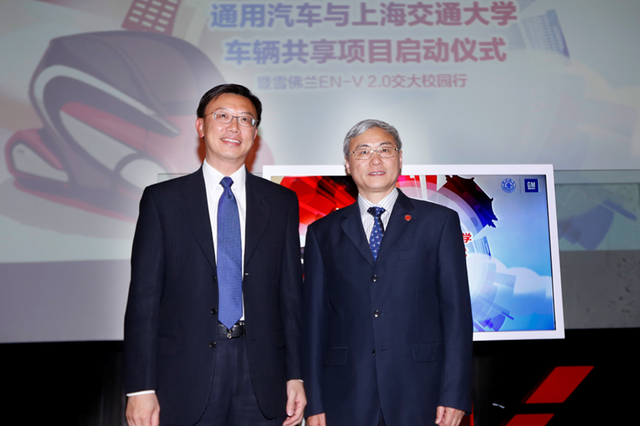 Vice President of SJTU Wu Dan mentioned that SJTU extremely values the cooperation with GM. Global vice executive officer and CEO of GM China Matt Tsien said that this project would help the company to better evaluate the practical utilization of Chevrolet EN-V 2.0 as city mobile equipment, which is the first step to realize the sustainable city commuting way.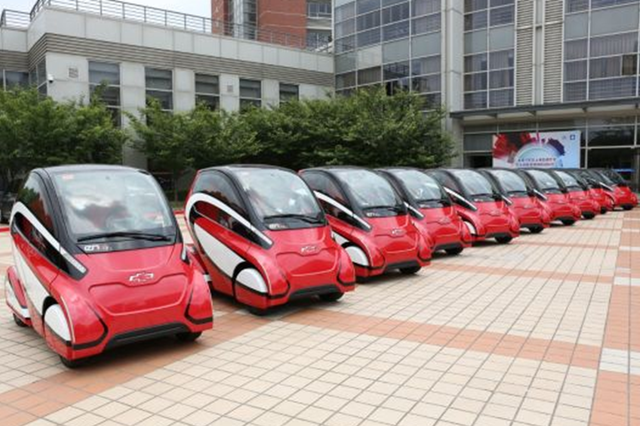 It is reported that those who want to rent the EN-V 2.0 must have driving license, have the need of car in daily life, and have interests in new energy cars. Now the project is calling for members, who should be teaching staff or students with an educational background higher than bachelor.
---
Translated by Xu Pan Reviewed by Wang Bingyu