SJTU and American Universities Make Breakthrough in Nanoscale Information Delivery
Recently, researchers of Shanghai Jiao Tong University and American scientists published paper titled with "Reconfiguration of DNA Molecular Arrays Driven by Information Relay"on Science. Researchers implemented long distance information transmission and regulation similar to "Domino" programmable control by constructing new variable DNA nanostructures.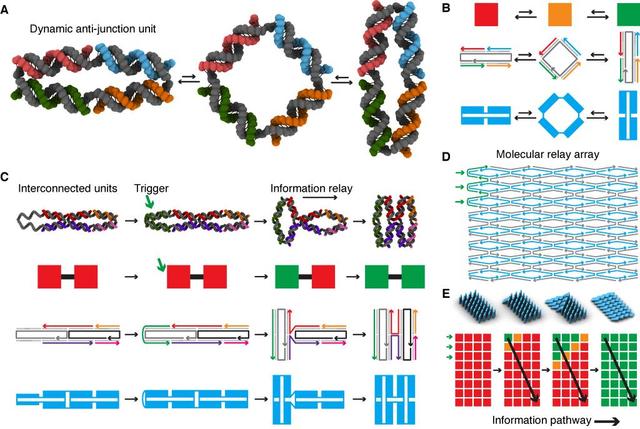 The first author of the paper and the co corresponding author Song Jie is the special researcher in Department of Instrument Science and Engineering, School of Electronic, Information and Electrical Engineering, SJTU. He worked in Institute of Biomedical Engineering. This research result is achieved thorough the cooperarion between the team of Ke in Emory University and the team of Mao in Purdue University. This work is also funded by the National Natural Science Foundation.
Paper Link:
http://science.sciencemag.org/content/early/2017/06/21/science.aan3377?rss=1