SJTU and 719th Research Institute of CSIC Signed Second-Phase Strategic Cooperation Agreement
On May 4th, the signing ceremony for the second-phase strategic cooperation agreement between Shanghai Jiao Tong University (SJTU) and the 719th Research Institute of China Shipbuilding Industry Corporation (CSIC) was held at the 719th Research Institute in Wuhan. Participants include SJTU President Lin Zhongqin and other leaders from related SJTU institutions, including Student Affairs Committee, Graduate School, the Office of Research Management and the School of Naval Architecture, Ocean & Civil Engineering.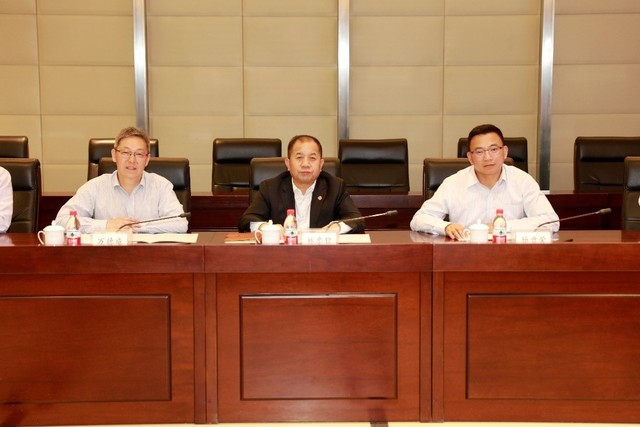 Lin Zhongqin expressed his thanks to the 719th Research Institute for its support and help to SJTU's research work in naval architecture and ocean engineering. He said that the 719th Research Institute had made great contributions to national economic and social development and the modernization of national defense with its tremendous strength in the field of naval vessels. He hoped that in the future SJTU could continue to give full play to its advantages in basic and innovative research and training of talents and promote exchange and cooperation with the institute to jointly serve the strategic goal of building China into a marine power.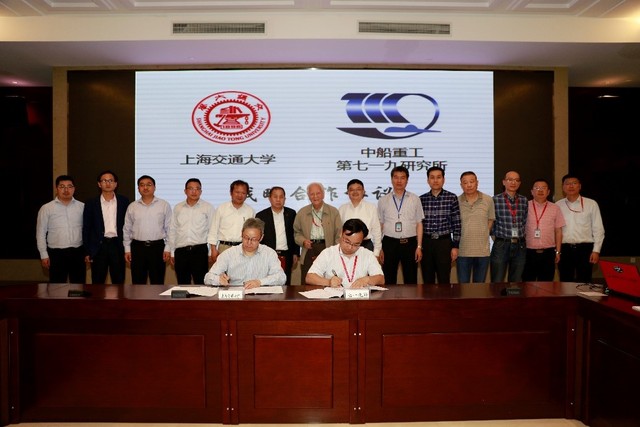 Wan Decheng, Deputy Dean of the SJTU Office of Research Management and Wang Zuhua, Head of the Science and Technology Department of the 719th Research Institute signed the second-phase strategic cooperation agreement on behalf of both parties.
Translated by Chen Qianqian Reviewd by Wang Bingyu