SJTU 2020 Spring Festival Greetings Held
As the Spring Festival is approaching, SJTU 2020 Spring Festival Greetings was held in Xuhui campus on the afternoon of January 21st. Present at the Spring Festival celebration were Jiang Sixian, Party Chief of SJTU, Lin Zhongqin, President of SJTU, current and former school leaders in Shanghai, alumni representatives and people from all walks of life who have been concerned about the development of the university, representatives of medical schools, affiliated hospitals and affiliated schools, representatives of democratic party and personnel with no party affiliation, teachers and students, senior cadres, and senior staff representatives, etc.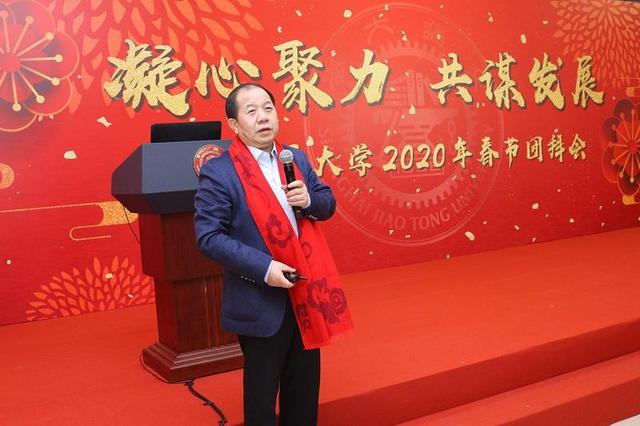 On behalf of the school Party Committee, Lin Zhongqin introduced the development of the university. In 2019, various undertakings have presented a vigorous and upward development trend. Everyone was encouraged by the school's thriving development, and there were bursts of warm applause at the venue.
Professor Tan Jiahua, winner of 2019 National Science and Technology Progress Special Award, class of 1969 alumni from School of Naval Architecture, Ocean and Civil Engineering, said that he would not forget school's entrustment, and would make contributions to the motherland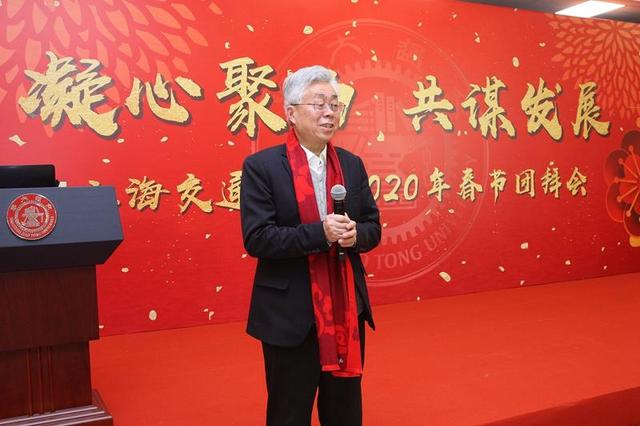 Hu Keyi, Member of CPPCC National Committee, admitted to SJTU in 1978, Chief Engineer of Jiangnan Shipbuilding (Group) Co., Ltd. reviewed his school life at SJTU and proudly reported the achievements of Jiangnan Shipyard in his speech.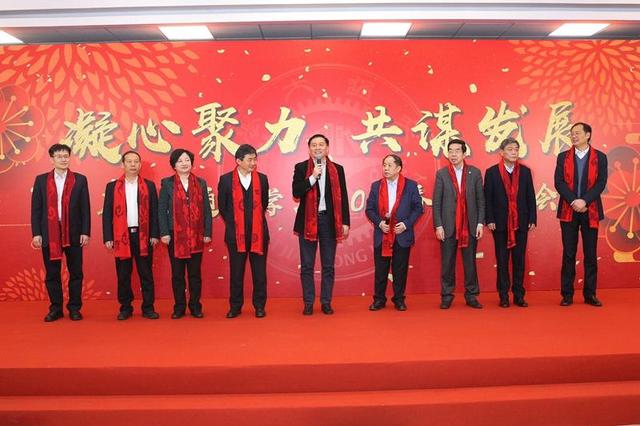 Jiang Sixian, Lin Zhongqin and all other school leaders came to the stage to show their Spring Festival Greetings to all SJTUers around the world, teachers and students, and all medical staff. They all wished Shanghai Jiao Tong University to become a world-class university with Chinese characteristics soon.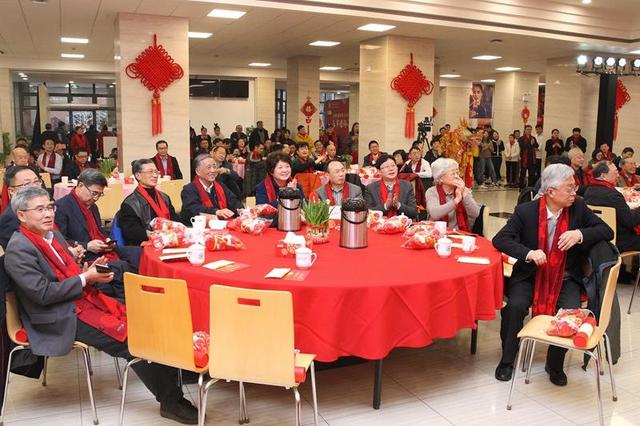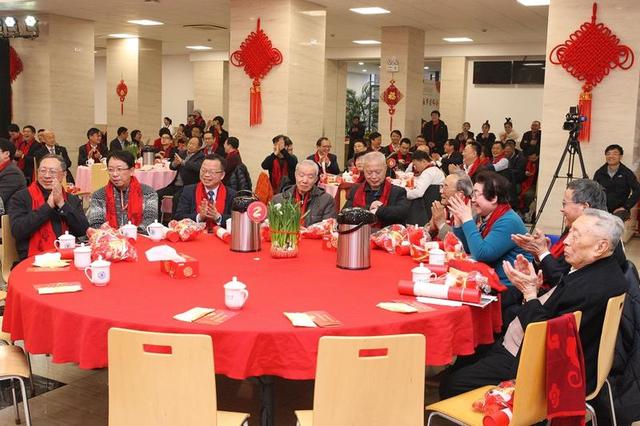 At the end of the celebration, all participants stood up and sang the anthem of SJTU, wishing our great motherland a more peaceful and prosperous country in the new year.
Translated by Han Yueyue Reviewed by Wang Bingyu