"Power of Role Models" SJTU Outstanding Student Award Ceremony Held
On the afternoon of December 26th, the "Power of Role Models" Shanghai Jiao Tong University 2018 Outstanding Student Award Ceremony was held at Chen Ruiqiu Building, Minhang Campus. Vice President Qi Lifeng, Director of Academic Affairs Office, Wu Jingyi attended the ceremony. Other participants included joint Chairman of Shanghai Feimalv and SJTU alumnus who graduated in the year of 1989 Yang Zhenyu, leaders, teachers, representative students and supervisors, instructors from various departments and schools. The ceremony was hosted by Lv Pengfei from the School of Electronic Information and Electrical Engineering and Li Jia from School of Marxism.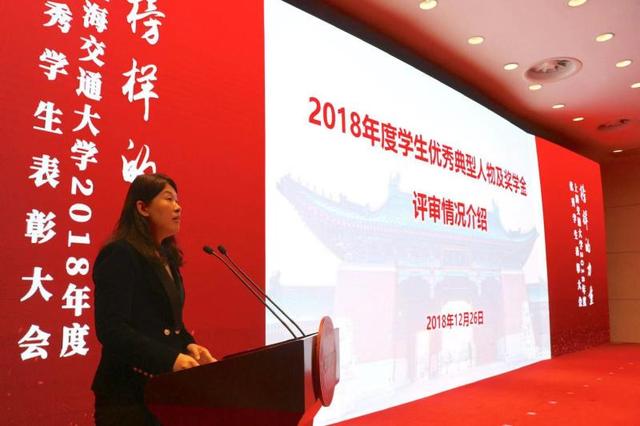 Hu Yanli, Deputy Director of Academic Affairs, first introduced 2018 outstanding students and scholarships. In the future, SJTU will continue to publicize student role models to influence other students.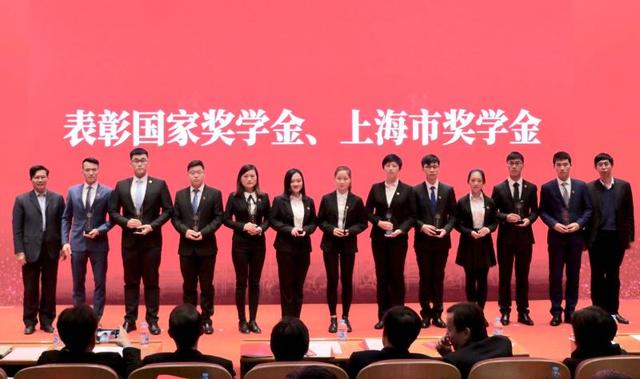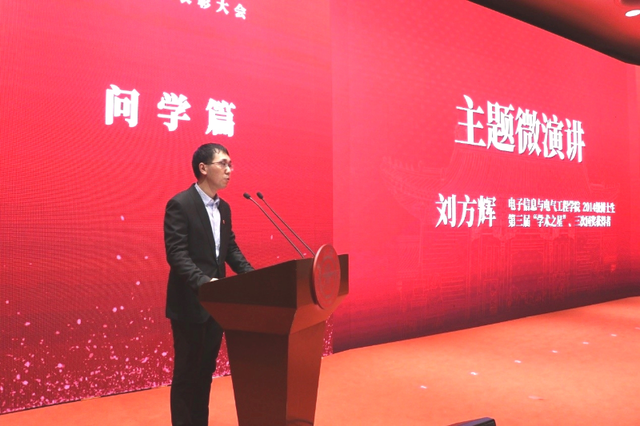 The award ceremony contains three part: "learning", "development" and "pursuit". In "learning", students were awarded national scholarships, Shanghai scholarships, postgraduate "Academic Stars" and Junzheng scholars. Then, representative Liu Fanghui, winner of "Academic Star", doctoral student from School of Electronic Information and Electrical Engineering gave a keynote speech, in which he talked about how he published some 20 papers and won doctoral national scholarship for three consecutive years during his study at SJTU.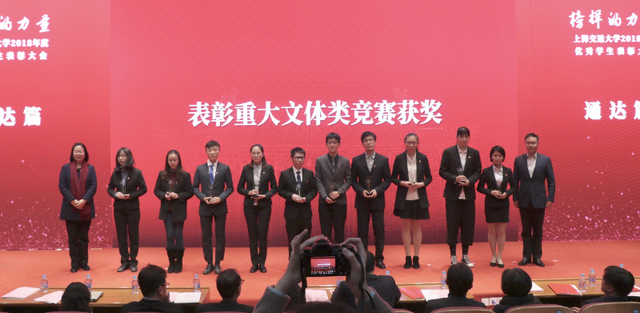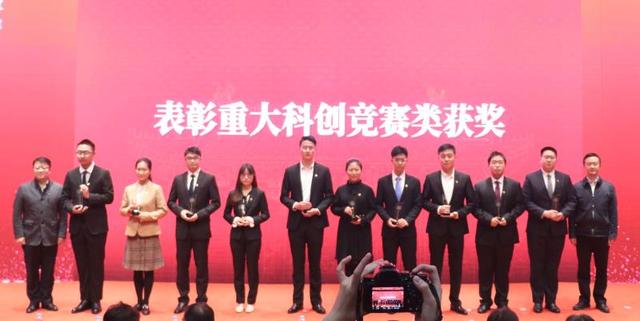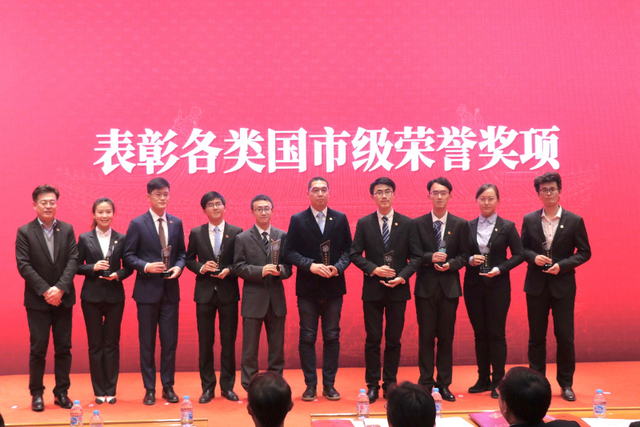 The " development " part witnessed the commendation of the awards for major cultural and sports competitions, scholarships, major science and technology competitions, and various national and municipal awards. Undergraduate student Mai Ximing who graduated from SJTU in 2015 from the School of Mechanical Engineering made a short speech titled with "Going Your Own Way". He was the champion of the 5thInternational Mechanical Principles Olympic Competition.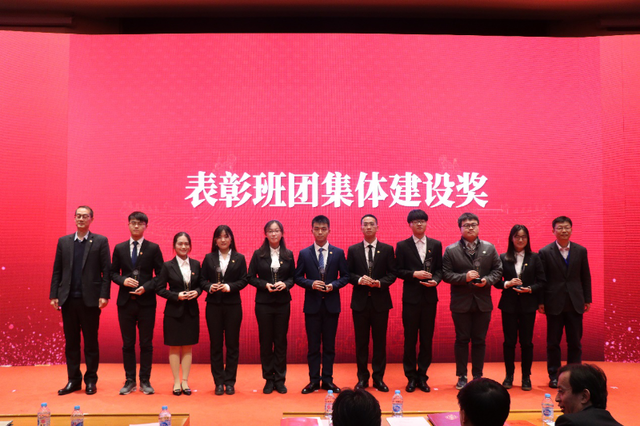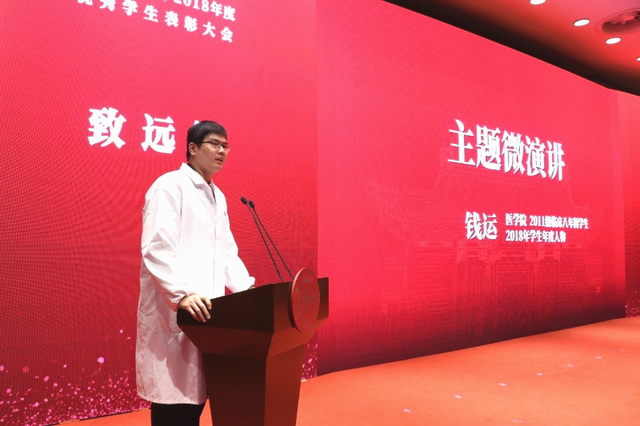 In the "pursuit" part, Special Awards for 2018 Collective Construction of Class and Communist, 2017-2018 "Merit Student", 2018 "Student of the Year" and 2018 International Student Star Awards were awarded. The winner of the "Student of the Year", Qian Yun in clinical medicine from the School of Medicine, gave a theme speech, in which she shared her experience of publishing 10 SCI articles (a total impact factor of 66 points) as the first author, and winning Shanghai Future Technology Star this year.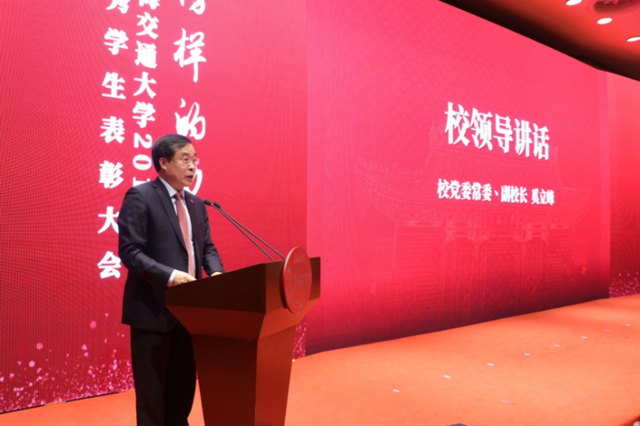 At the end of the ceremony, Xi Lifeng said that outstanding students are the most effective and direct test standard for the training of talents in the university. He put forward three expectations for the students: learn from the role models, put "study at SJTU" in practice, and keep the spirit of reform and innovation.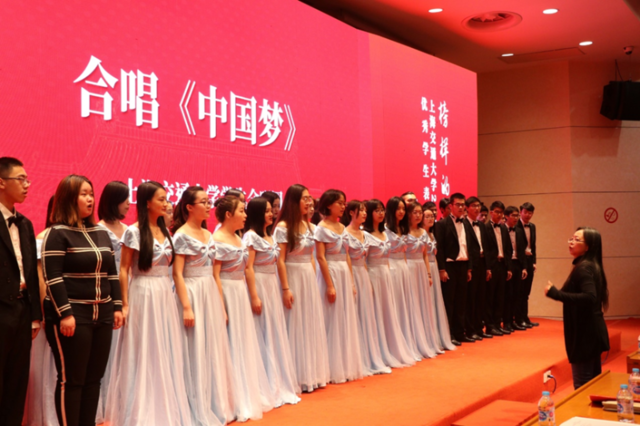 At the commendation ceremony, the Choir of SJTU performed the chorus Chinese Dream, whose melodious voice conveyed dreams and hopes.
The award ceremony was successfully concluded in the anthem of the SJTU.
Translated by Chen Wanrong Huang Yiqing Reviewed by Wang Bingyu