Osaka University Vice President Kawahara Genta Led a Delegation to Visit SJTU
@page { margin: 0.79in } p { margin-bottom: 0.1in; direction: ltr; line-height: 120%; text-align: justify; orphans: 0; widows: 0 } a:link { color: #0563c1 }
On July 20th, Osaka University Vice President Kawahara Genta together with his delegation visited Shanghai Jiao Tong University on invitation. SJTU Vice President Huang Zhen met Kawahara's delegation at Minhang Campus. Du Zhaohui, Dean of SJTU School of Mechanical Engineering, Professor Dai Yanjun, and deputy director of Center for Japanese Studies, Cai Yuping attended the meeting.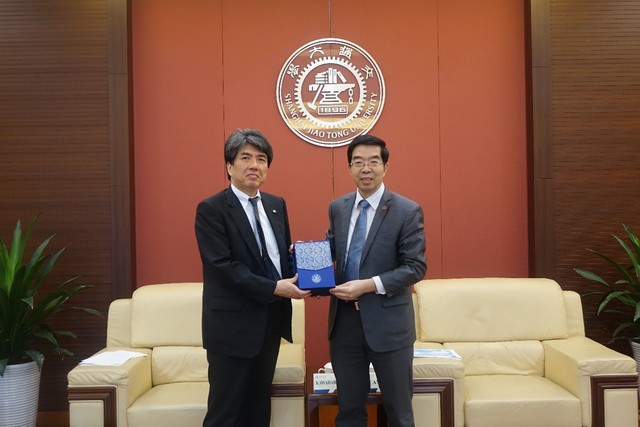 On behalf of SJTU, Huang Zhen welcomed the visit of Kawahara's delegation. He said that with a profound history of exchange and cooperation, the two universities have promoted mutual visits in recent years, and thus have further deepened their friendship.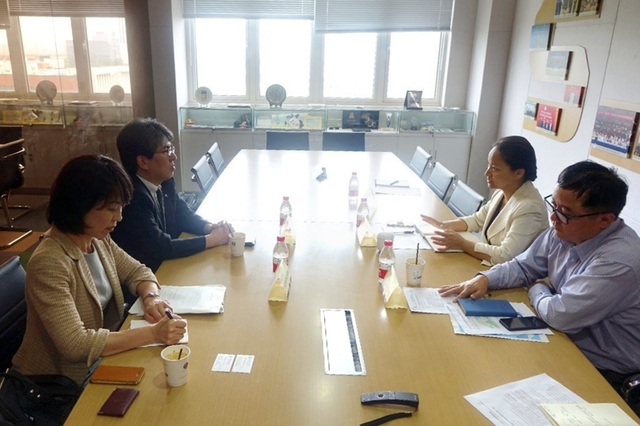 During the meeting, Mr. Kawahara and Du Zhaohui made in-depth exchange on the plan of smart city seminar jointly held by the two universities. Kawahara also talked with Guo Liang, deputy director of SJTU International Affairs Division. Relying on the existing diversified cooperation model, both sides hope to further cooperate in the fields of physics, materials, computer, naval architecture, ocean and smart city, and to expand to other academic fields as possible. We look forward to more cooperative achievements in the future to make more contributions to China-Japan friendship.
Translated by Zhang Qianqian Reviewed by Wang Bingyu