Opening Ceremony of 2018 Freshmen was Grandly Held
On September 9, the opening ceremony of the 2018 SJTU freshmen was held in Fok Ying Tung Sports Center. Over 13,000 freshmen from home and abroad come to SJTU and start their undergraduate and graduate journeys. SJTU leaders Jiang Sixian, Lin Zhongqin, Huang Zhen, Zhang Ansheng, Hu Jin, Xu Xuemin, Gu Feng, Xi Lifeng, Wang Weiming, leaders of departments and teacher representatives attended the ceremony.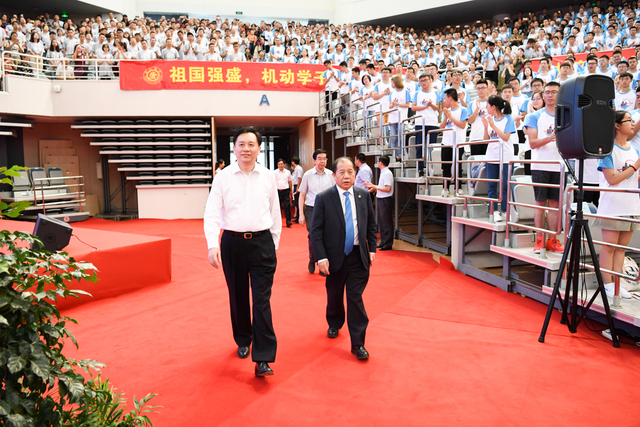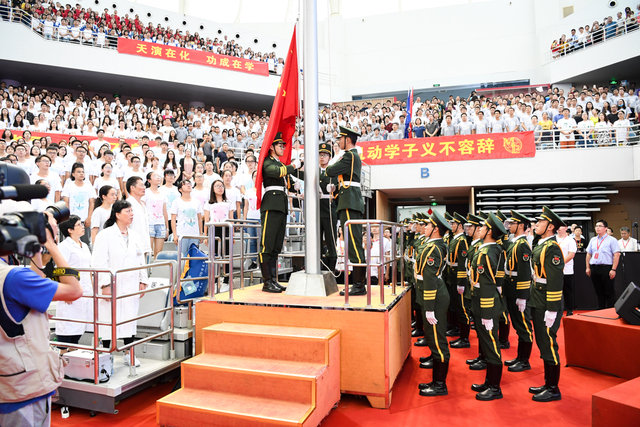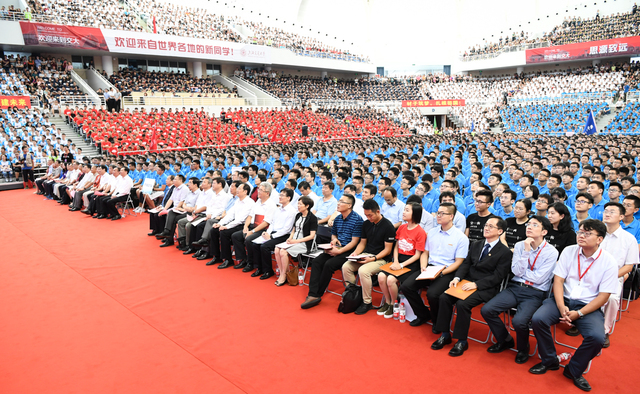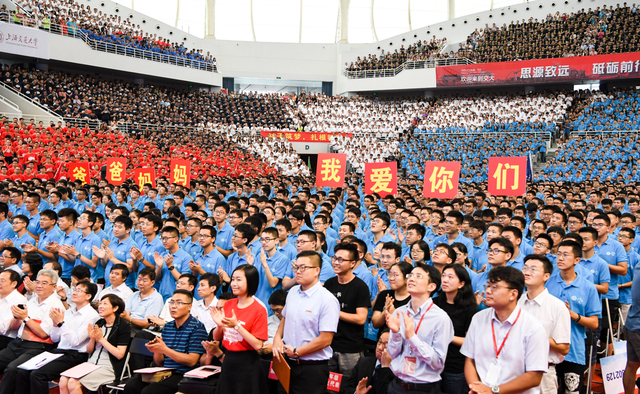 On the ceremony, the micro film "Parents" was displayed, the scenes of which touched a lot of freshmen.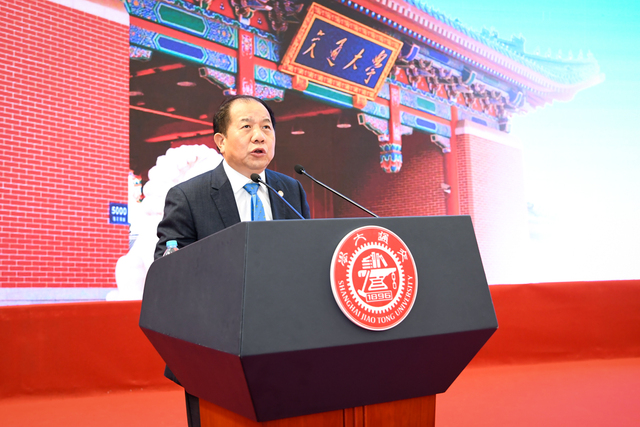 President Lin Zhongqin said that sjtuers must "aim high and be the best talents".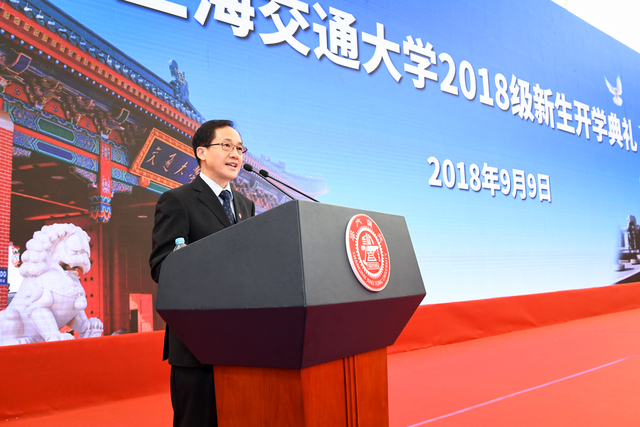 Professor Yang Li from the School of Chemistry and Chemical Engineering, as the teacher representative, gave some advice to the 2018 freshmen. He said that freshmen should have the inspiration to pursue their dreams, and link them to the "Chinese dream".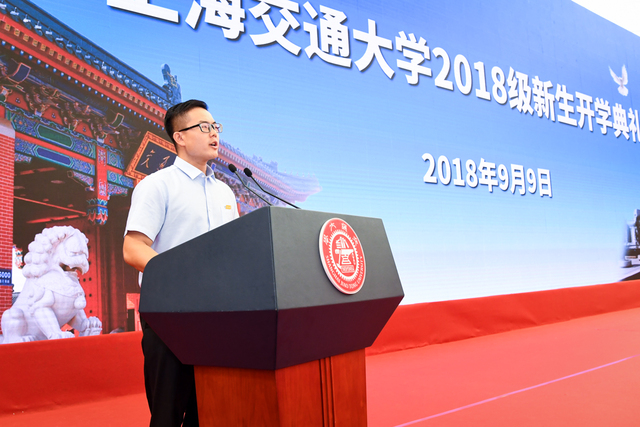 Student representative Tang Wentao, doctoral student from School of Material Science and Engineering, shared his thoughts on learning with 2018 freshmen. Under the meticulous guidance of his mentor Prof. Han Liyuan, Tang has published paper on Nature journal.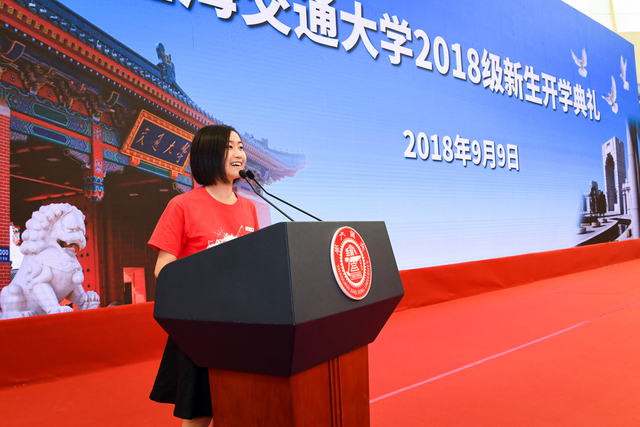 Freshman Zhang Yuqi from pilot class of engineering, Shool of Mechanical Engineering addressed on the ceremony. She said that young people should aim high and make contributions to the country.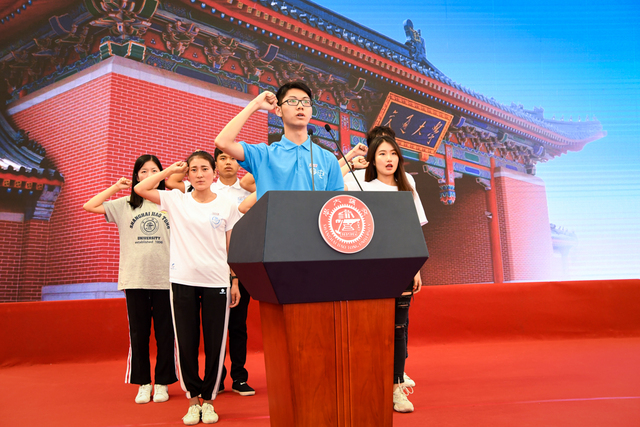 Then, all the freshmen stood up and made a vow, marking the beginning of their new journey as SJTUer. Finally, the ceremony ended up with SJTU School Song led by SJTU Student Choir.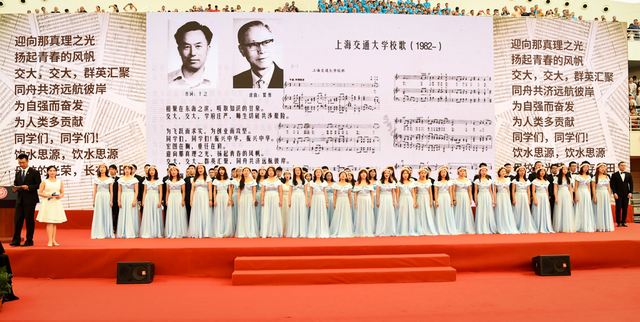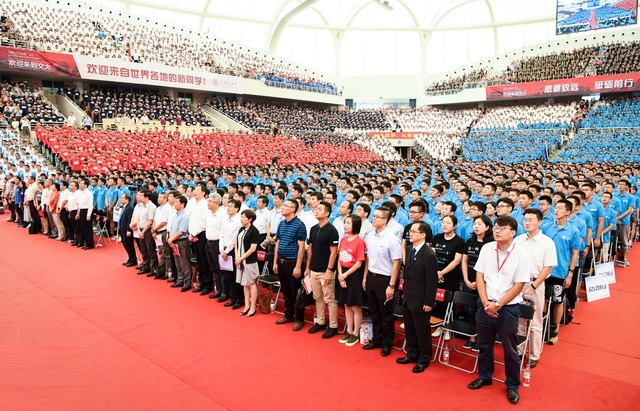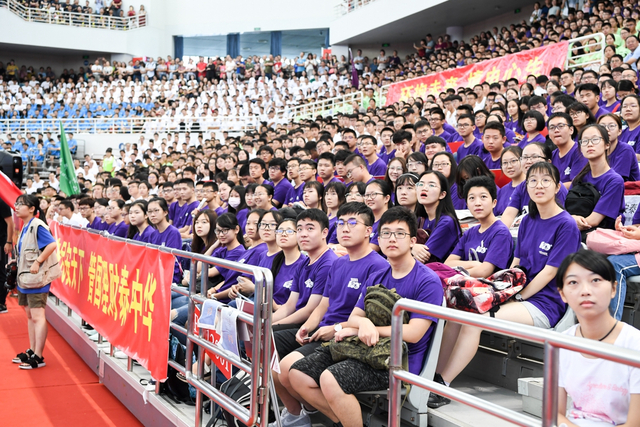 Translated by Huang Yiqing and Chen Wanrong Reviewed by Wang Bingyu