New Research on Lipoprotein-Biomimetic Nanostructure by SJTU Research Group
Recently, Gao Xiaoling's research group from SJTU School of Medicine, Department of Pharmacology and Chemical Biology, has published the paper online entitled Lipoprotein-Biomimetic Nanostructure Enables Efficient Targeting Delivery of siRNA to Ras-Activated Glioblastoma Cells Via Macropinocytosis on the Nature Communications. The research group aims to use Apolipoprotein E3-reconstituted high-density lipoprotein to encapsulate the siRNA-loaded calcium phosphate core and facilitate it to penetrate the blood-brain barrier, thus targeting the glioblastoma cells in a macropinocytosis-dependent manner. The nanostructure carrying ATF5 siRNA exerts remarkable RNA-interfering efficiency, increases glioblastoma cell apoptosis and inhibits tumour cell growth both in vitro and in xenograft tumour models. This strategy of targeting the macropinocytosis caused by Ras activation provides a nanoparticle-based approach for precision therapy in glioblastoma and other Ras-activated cancers.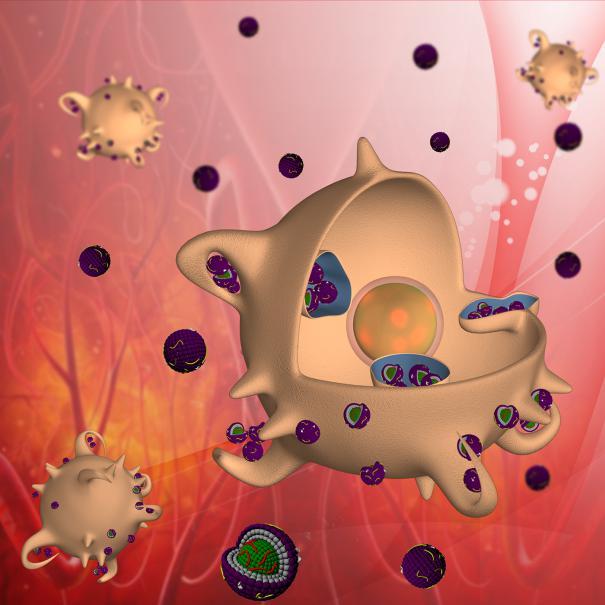 SJTU School of Medicine School Postgraduate Student Huang Jialin and postdoctor Jiang Gan are the first authors; Researcher Gao Xiaoling and Professor Chen Hongzhuan help complete the guidance work. Affiliated Renji Hospital Neurosurgery Professor Jiang Jiyao, and Professor Qiu Yongming has provided great support. The subject is supported and sponsored by the National Basic Research and Development Program, National Natural Science Foundation, Shanghai Science and Technology Commission International Cooperation Project, Dawn Program of the Shanghai Education Commission and Shanghai Talent Development Fund.
Paper Link:https://www.nature.com/articles/ncomms15144
---
Translated by Wang Ying Reviewed by Wang Bingyu