French Finance Minister Bruno Le Maire Visits SJTU
On the afternoon of Dec 2, French Minister of the Economy and Finance Bruno Le Maire visited SJTU and was received by Jiang Sixian, Deputy Director of Shanghai Municipal People's Congress, Party Secretary of Shanghai Jiao Tong University. Then in the Lecture Hall of Bao Zhaolong Library on Xuhui campus, Bruno Le Maire delivered a keynote speech: EU France and China: How to jointly establish an economic partnership of openness and mutual assistance?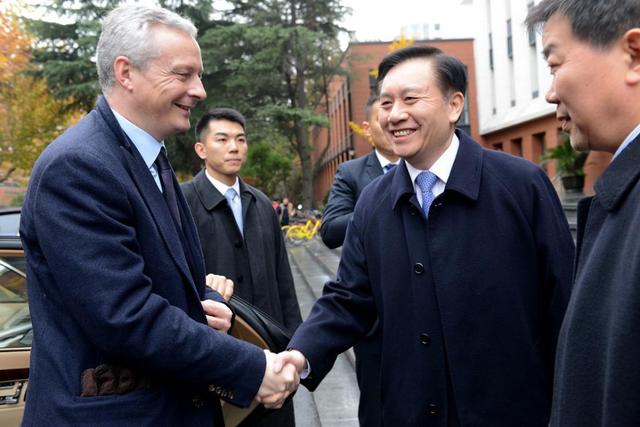 At the meeting, Jiang said that the cooperation between SJTU and France has a long history and outstanding achievements. For example, with the joint efforts of both China and France, SJTU-Paris High-Tech Institute of Engineers has achieved some successes and spillover effect in SJTU after five years of continuous development; there is also a 90-year collaboration between School of Medicine, SJTU and French universities and hospitals. Bruno Le Maire expressed his happiness upon visiting SJTU and affirmation on SJTU's contribution in this cooperation. The two parties communicated about recent development of higher education in China and France, both hoped a more frequent and deeper culture exchange between the two countries.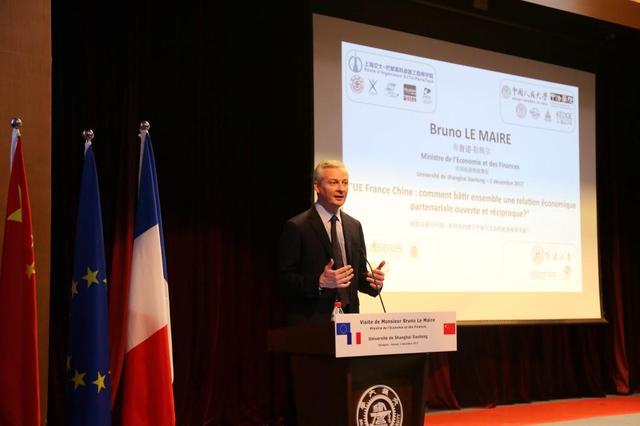 In the following speech, Bruno Le Maire pointed out that China's economy is developing rapidly, he hoped that the two countries would benefit each other in the process of development, open up markets to each other and break the barriers of trade protection.