Delegation from University of Warwick Led by Vice Chancellor Stuart Croft Visited SJTU
On September 13th, a delegation from the University of Warwick, led by Vice Chancellor Stuart Croft and Pro-Vice Chancellor Simon Swain, visited SJTU. SJTU President Lin Zhongqin and Vice President Xu Xuemin met the delegation.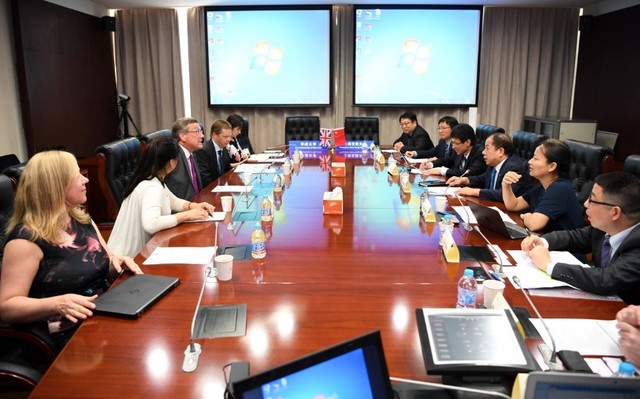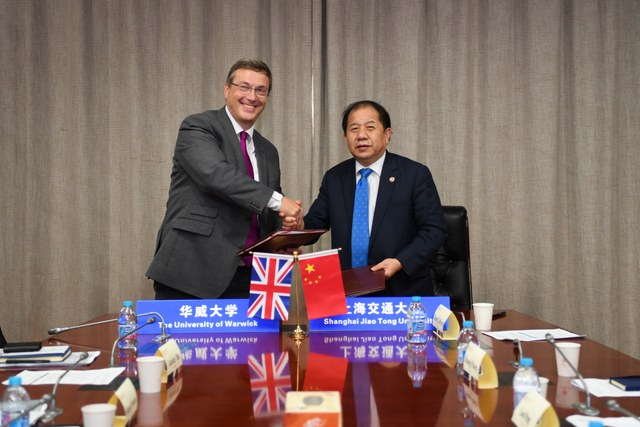 The two sides firstly reviewed the existing cooperation, including Warwick's College Teacher Training Program with School of Foreign Languages, and its academic exchanges and research cooperation with School of Humanities, UM-SJTU Joint Institute, China-UK Low Carbon College and SJTU Library. In addition, the two sides also explored the possibility of a more extensive and indepth cooperation, such as joint degree training programs, short-term exchanges between teachers and doctoral students, and encouraging teachers from both sides to seek opportunities for deeper scientific cooperation. The two sides signed an exchange agreement for undergraduate students, hoping to provide a platform for students from both schools to grasp knowledge under different cultural contexts. The delegation also attended the First Joint Governing Committee Meeting of the China-UK Low Carbon College, held in Shanghai Lingang on September 15th.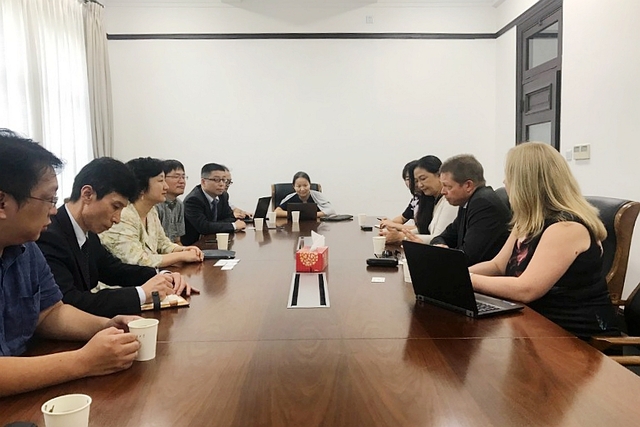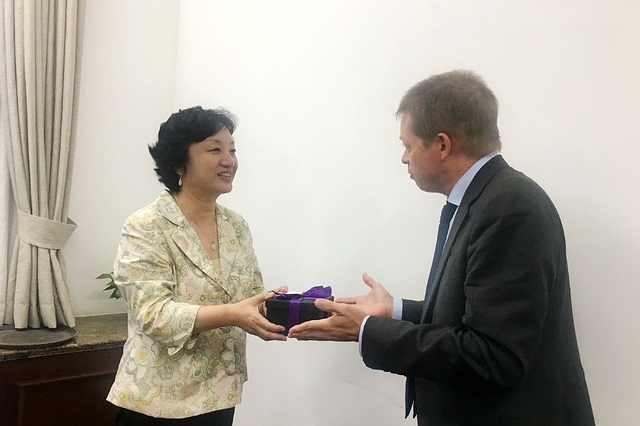 The attendees of the meeting included Luo Peng, Director of International Affairs Division (IAD), Guo Liang, Vice Director of IAD, Huang Peisen, Dean of UM-SJTU Joint Institute, Tao Qing, Associated Dean of School of Foreign Languages, and Professor Zhang Zhiyun and Manuel Perez Garci of School of Humanities.
Translated by Liu Yixuan Reviewed by Wang Bingyu