Delegates from SJTU Visit Australia
From August 30 to September 1, 2017, a delegation from Shanghai Jiao Tong University (SJTU), led by Lin Zhongqin, who is the President and Deputy Secretary of SJTU Party Committee, were invited to visit the University of New South Wales (UNSW) and the University of Sydney in Australia. They were also invited to attend Global Alliance of Technological Universities (GlobalTech), 2017 University Leaders Forum and the Confucius Institute Conference of New South Wales.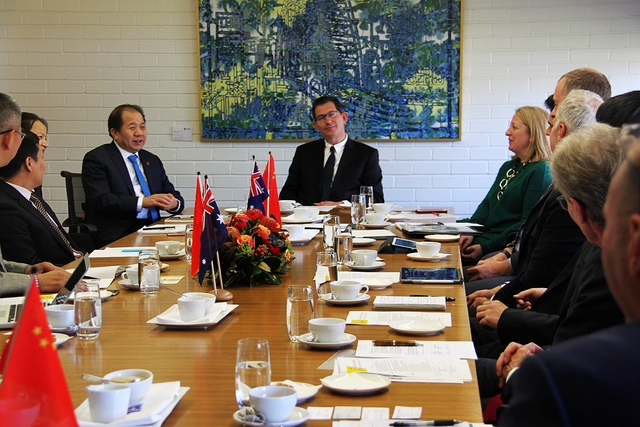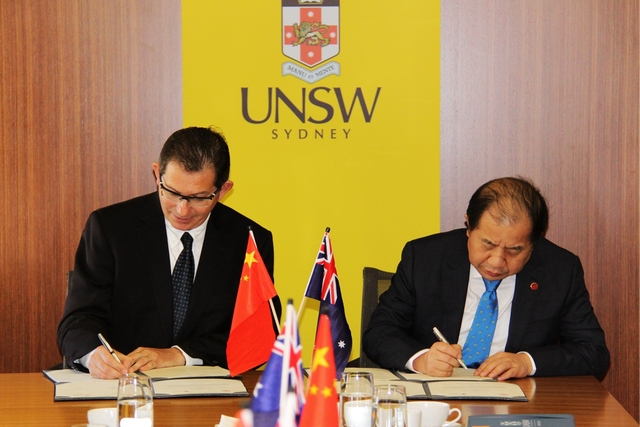 At UNSW, Lin Zhongqin and other delegates exchanged opinions with UNSW President Ian Jacobs, Vice President Brian Boyle and Fiona Docherty about the history and current situation of the cooperation of the two universities, and discussed the Torch Program and joint PHD programs. In addition, they signed Seed Funding Agreement and Architecture 3.5+2 Joint Program.
At University of Sydney, the delegates had a meeting with the President Michael Spence and Professor Dagan Feng, where they looked back at the cooperation history of SJTU and University of Sydney, and signed Seed Funding Agreement, which was a step towards deeper international cooperation.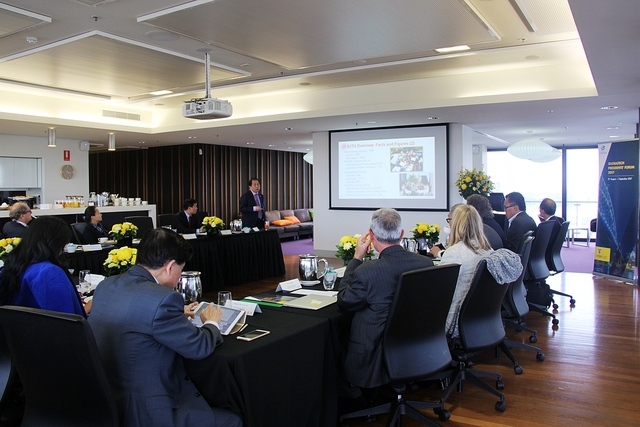 At 2017 GlobalTech and University Leaders Forum, Lin delivered a speech titled "Internationalization and OBOR" about how universities should develop with the progress of the world. He introduced the efforts SJTU had made to embrace the international world, the strategies it adopted and the highlights it achieved, as well as its cooperation with GlobalTech universities in the background of OBOR.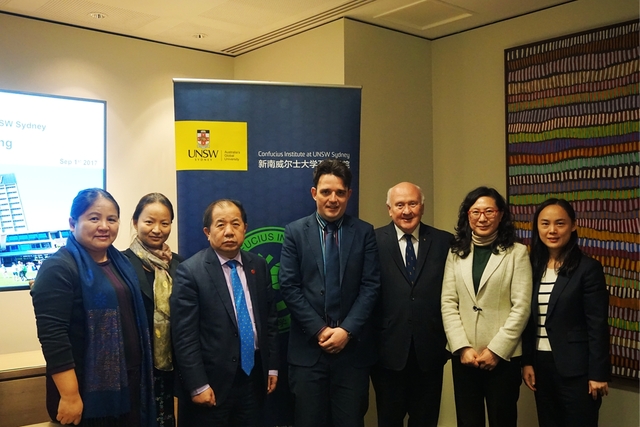 Lin Zhongqin also visited the UNSW Confucius Institute and attended its 2017 conference.
---
Translated by Zang Yifan Reviewed by Wang Bingyu