Another Group of SJTU Heroes Come Back Home
On the afternoon of March 31st, another group of SJTU medical unit helping Hubei Province came back to Shanghai. The earliest unit group had gone to the front-line on the eve of the Spring Festival, and later more and more groups had left for Hubei. After two months of hard work, they completed their mission successfully. In the season of cherry blossom, they finally went on the train to Spring and headed back to Shanghai. Our heroes are home.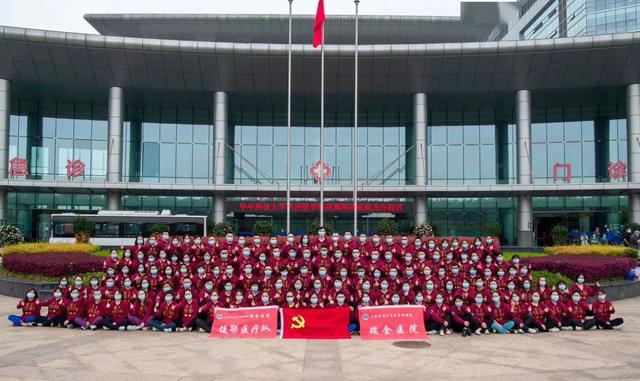 Many members of the medical units coming back home are from SJTU affiliated hospitals, including Ruijin Hospital, Renji Hospital, Xinhua Hospital, Shanghai Ninth People's Hospital, Shanghai First People's Hospital, Shanghai Sixth People's Hospital, Shanghai Chest Hospital, Mental Health Center. They are the most honored font-line heroes and deserve the whole nation's attention.
"As more and more severely sick patients are discharged from hospital, the cherry trees around the Yellow Crane Tower are in bloom; ships begin to travel under the Yangtze River Bridge; hot dry noodles are available for breakfast. Yes, the sun is rising, and we are gently awakening Wuhan!" Hu Weiguo said, leader of the medical unit from Ruijin Hospital, Shanghai Jiao Tong University School of Medicine.
Over the past two months, medical teams from SJTU successfully accomplished their mission. They fulfilled the commitment of "When our country faces hardships, the calls will be responded and the battles will be won" and came back with flying colors. Thank you for getting us through the cold winter and bring back the cherry blossom of spring on your arrival. Welcome home, our heroes!