Academician Lin Zhongqin, Ding Wenjiang are Hired by Lingang
On March 3, founded by Lingang Management Committee, Shanghai Association for Science and Technology, Lingang Group, the transformation base of scientific and technological achievements of academician and expert workstation in Shanghai is officially launched. Lin Zhongqin, the President of Shanghai Jiao Tong University, the academician of Chinese Academy of Engineering; Ding Wenjiang, the Director of light alloy precision forming engineering center and the academician of Chinese Academy went to the base and got hired. Meanwhile, Zhuang Songlin, the academician of Chinese Academy of Engineering is hired. Projects led by the three academicians will settle in Lingang, assiting the development of intelligent manufacturing and other modern manufacturing industry through collaborative innovation of production, study and research.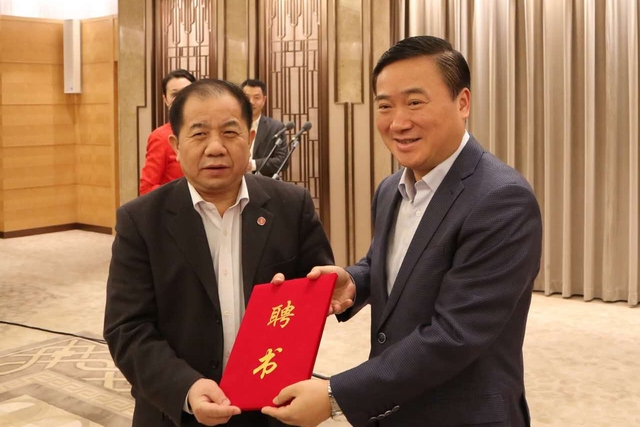 The team of academician Lin Zhongqin has launched 3 projects: nuclear power simulation and simulation experiment system, intelligent manufacturing model liocus on the key "bottleneck" issue in Chinese industry. Four projects led by academician Ding Wenjiang such as long distance unmanned aerial vehicle, green intelligent manufacturing of lightweight material key components all settle in Intelligent Manufacturing Research Institute of Lingang, cooperating with enterprise like Commercial Aircraft Corporation of China Ltd.
It is reported that RMB of special fund in intelligent manufacturing invested by Lingang and social funds of billions of RMB have been successively used in constructions. It has become the camp of many higher institutes, scientific research institutes, key enterprises and international famous enterprises to build high-end intelligent manufacturing.
---
Translated by Wang Jiayu Reviewed by Wang Bingyu