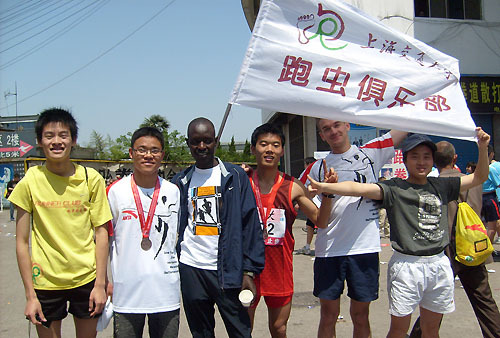 "Running for Health. Running for Fun"-Runner Club aims at creating a communication platform for student runners. The Club has been devoted to creating the new era of running and making running the most popular exercise on campus. Besides, as the only one running association at SJTU, the Club has established friendly relationships with many social running unions and other college running clubs.
The Club boasts its unique training system which is developed in the instructions of professional coaches and experience accumulation. Thus, runners are equipped with the scientific way of running and professional running equipments, which doubles the fitness effect and encourages runners to enjoy running itself.
---
Past Activities
May, 2010: Runner Club was chosen as "Shining Association" once again.
June, 2010: Runner Club and Running Amateur Association of Fudan University co-established the Shanghai College Running Amateur Alliance to promote cross-university communication between different runner clubs or associations.
November, 2010: On behalf of SJTU, Runner Club won two second-class team awards in Shanghai College Student Winter Long-distance Running
December 5, 2010: Runner Club motivated more than 300 student runners to take part in Toray Cup Shanghai International Marathon and won the college team championship.