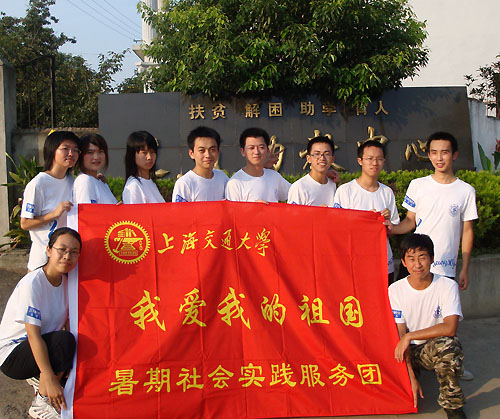 Introduction
"Diligence, Self-independence, Service & Return"—founded in December 18th, 2002, SJTU Dandelion Association has always been one of most excellent public service associations at SJTU and fully dedicated to serving the society.
---
Programs
Book Donation Program: Used book recycle and donation.
The Second Classroom Program: Volunteer teaching in primary schools for children of migrant workers.
The Umbrella Program: Offering umbrellas in public places including libraries and classrooms.
Volunteer Service for the Aged: Developing interactive activities between the aged and the young like "Listen to Grandpa and Grandma's Stories".
Thank-you Note Activity: Encouraging SJTU students to write letters of thanks to the one to whom they feel grateful.
"The Promise of Dandelion" Volunteer Teaching Program: Developing volunteer teaching activities in Wangzhi Teaching Assistance Center in south of Anhui old revolutionary base areas every August and set up Dandelion scholarships for students there.
---
Main Awards
Year of 2008, the Association won SJTU "Unique Association" Award.
Year of 2009, the Association's Summer Social Practice (The Promise of Dandelion) won Second Prize of University Summer Social Practice of Shanghai.
Year of 2010, the Association's Summer Social Practice (Explore Solutions to Problems of Education among Unattended Children) won Second Prize of SJTU Summer Social Practice.